Pawprints on my Heart Memorial Plaque Dog Cat Hand Painted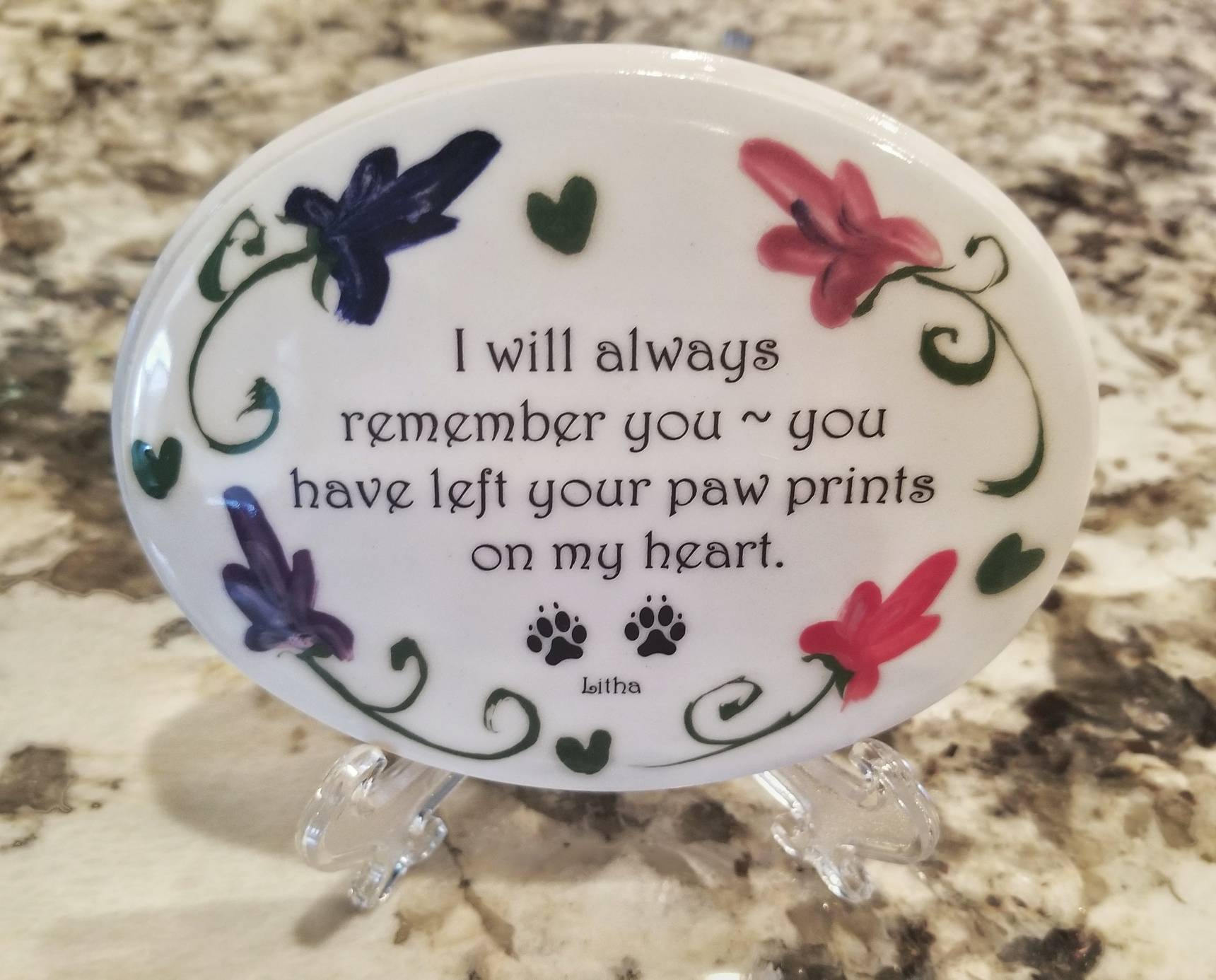 Pawprints on my Heart Memorial Plaque Dog Cat Hand Painted
Animal memorial plaque to help you remember a believed pet. Hand painted plaque with the classic Litha flowers. This is an oval ceramic plaque measuring 4 1/2 by 3 1/2 inches. Includes easel display.

Here at Litha Creations we produce a gift of heart, humor and inspiration on a decorative
ceramic plaque. Each piece is made by hand here in the United States. These plaques are a perfect gift item! They are attractive in appearance, the price point is good, they travel well, and the messages are uplifting and humorous. You can easily take them to several friends and family, and not overload luggage, or break your budget!

Wholesale available at a great discount if you order 10+. Send me a message for details.